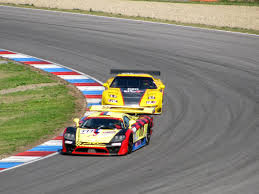 Racing is a beautiful and an awesome event. The rolex24 to formula drift to Daytona 500. Historic and iconic rivalries are some of the things that make racing and race cars the coolest stuffs in the world. In this article, we focus on the cars that made impact and determined how races were won. The following cars left a history in motorsport and made a huge contribution to it;
Audi Quattro
The Audi's S1 made its world rally debut in 1993 which was held in Monte Carlo. The S1 Quattro won the Portugal and Sweden and continued with a good performance that entire year.
The Audi R10
In 2010, the r10 became the first car with a diesel engine to win Sebring race (12 hours) and the Lemans race (24 hours). The new technology was put in the limelight courtesy of Audi.
Toyota Supra
No one would ever think that this Japanese coupe having a turbocharged 4 cylinder engine would ever find success. But that is not so. The outperforming and nimble supra minced the Honda NSX and McLaren F1 to win the inaugural race in 1987.
Jaguar the D type
Decades before Porsche and Audi dominated the Lemans, the British team had the crown for a number of years. The D type was produced in 1954 and went ahead to win three consecutive Lemans.
Plymouth super bird
This machine was the heart of NASCAR racing in 1970. It was developed specifically for racing series precisely, Richard petty. Surprisingly, it was the first car to clock up to 200 mph. the car was later banned in 1971 by the NASCAR officials.
Ford GT40
To counter Ferraris dominance at lemans in the early 1960's ford had to come up with ways to beat Ferrari. Hence Ford GT40 was born. The Gt40 mimicked the Ferraris of the day. The Ford left the Ferrari engineers pulling out their hair due to its dominance in 1966 to 1969. The win was significant because it was the first win for an American car at European Race since 1921.
Lotus 18
The lotus made its debut for the F1, F2, and FJ racing in 1960. The lotus took the racing in a new different direction. The car was simple, light, nimble, and better than the competition. It won the gold in Monaco and USA grand prix in 1960. Took a second slot in the constructors' championship and had a win at the Nurburgring.
So many people are crazy for racing cars. 15 Influential race cars that shaped motorsport is one of the posts which can help you understand about these cars.