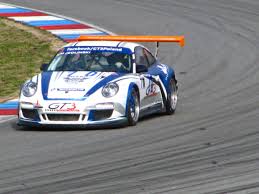 One of the most exciting sports that have been created by human is car racing. Unlike other sports car racing has been categorized into groups to attract different enthusiasts. Different car racing are as follows;
Stock racing
It is most common in the United States. The race uses customized cars which are designed for racing purposes. The race takes place in oval tracks where racers have to go through tremendous number of laps. In this race NASCAR is the main governing body.
Drag racing
This is like a basic form of motor sporting. The race is done on straight line and involves performing stunts known as dragging. The racing cars range from usual cars to dragsters specifically built for dragging. The main aim is to accelerate faster and beat the opponent. Generally, the race is held on a short distance of about 200-400 meters long.
Rallying
The race involves production cars. It is conducted on crossed roads such as public or off roads having varying widths and weather. The racers are left to run in point to point set-up where they leave at regular intervals when starting. The main regulatory body is WRC.
OFFROAD
The race is conducted in off road set-up. This includes sand, snow, riverbeds, and natural terrains. The vehicles involved here are trucks, motorcycles, and production cars. The main reason for off road racing is recreational. The Beja 1000 held in Mexico is a good example of this racing.
Touring racing
The cars involved in this racing are production race cars from different car manufactures companies having similar performing specs. The race is held in special tracks and it is very popular in Australia, UK, and Europe.
One make racing
This involves cars from one car Manufacturer Company or even one single model.
Monster truck
The racing is conducted purely for entertainment and it is carried out on arenas with trucks.
Sports car racing
The race involves a two seater car with the wheels being enclosed. The race is made of two types; grand tourers, and the prototype which are designed to run or compete on closed circuits.
The race cars that influenced motorsport is one of the posts which is compiled with all the tips to know about motorsports car.